Creation time for a Dorkhyt is usually 7 days and for high demand periods a maximum of 27 days, counting from the day you receive the confirmation that yours is undergoing construction.
Dorkhyt may be for you or to give it as a gift to someone you know will appreciate it.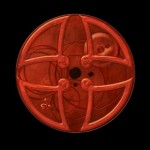 Requesting your Dorkhyt is as easy as sending the following data for each one you order, via 'Comments' at the end of this page (comments are moderated so they will not be published) or, sending an e-mail to lp(at)losbosques.net.
Names*
Last Names*
Birth Date
Birth Time**
Birth Place (city and country)
Place of Residence (city and country)
E-mail
*Please send names and last names as shown on identification documents or birth certificate
**If you do not know the time of your birth it does not affect your Dorkhyt's creation
The cost for a DORKHYT valid until December 16, 2017 > Bs 999 | EU 144 | U$ 153
Payment modalities differ depending where you are, please do not hesitate to ask.
If you already have a Dorkhyt, you get an additional 10% discount. Request additional information before ordering your Dorkhyt in Comments after this post or e-mail: lp(at)losbosques.net
See more details in: