Para sincronizarse a la Fecundación – To synchronize to Fecundation
Scroll down for English version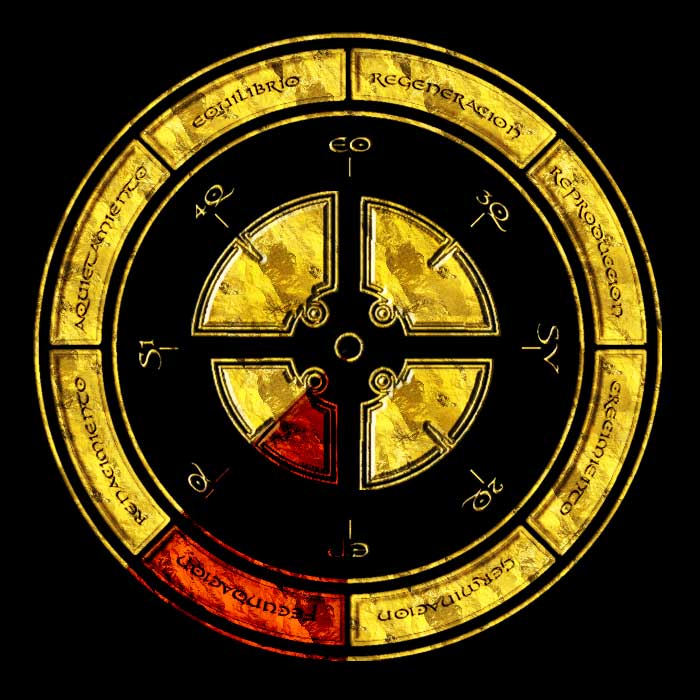 Lugares activos para sincronizarse a la Fecundación: la tierra, donde el rayo se ha posado, las grietas, las cumbres, los sembradíos, los volcanes dormidos…
Los Hijos del Rayo que en silencio trabajan para todos. Hablarán.
Los sueños también, escuche los suyos que el Rayo lo está fecundando.
El canal es la Madre Tierra. Una ofrenda para Ella con frutos dulces; incluya todo lo que precisa para alcanzar sus planes en este Ciclo Solar.
Para quienes tienen Dorkhyt, realice la Reactivación durante su ofrenda. El fuego y las cenizas hablarán.
Active places to synchronize to Fecundation: soil, where Lightning has touched, cracks, peaks, cultivated fields, sleeping volcanoes…
The Sons of Lightning that in silence work for all of us. They will speak.
So will dreams, listen to yours for Lightning is fecundating you.
The channel is Mother Earth. An Offer to Her with sweet fruits; include everthing you need to reach your plans on this Solar Cycle.
For those who have Dorkhyt, carry your Reactivation during the Offer. Fire and ashes will speak.
Lea también: