Buenos Augurios para el Equinoccio – Greetings for the Equinox
Scroll down for English version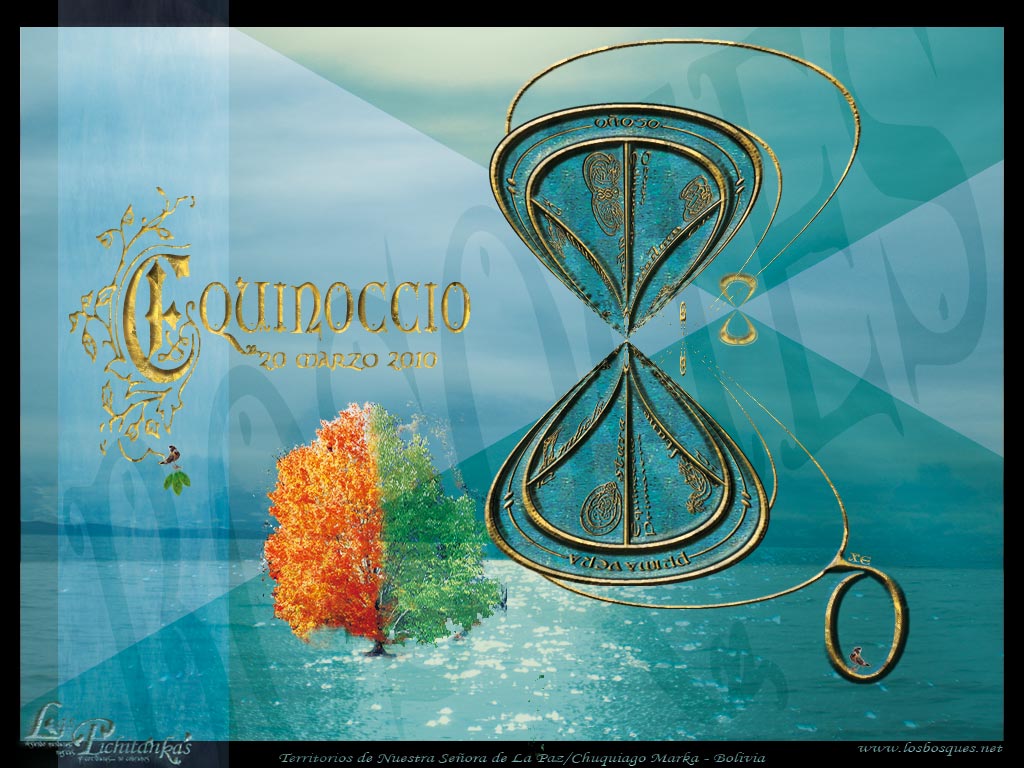 Pulse en la imagen para agrandarla – Click on image to enlarge
:::
:::

Esta es nuestra tarjeta de buenos augurios para la fase solar que empieza este sábado 20 de marzo a las 17:32 GMT (13:32 BOL), marcada por el Equinoccio, al Sur de Otoño y al Norte de Primavera.
Para más información sobre los movimientos cósmicos de este evento que nos transforma la química de la cotidianeidad y cómo sincronizarse ver el último vuelo de Las Pichitankas.
Estamos Despertando Potencialidades con talleres en línea hasta el 1 de abril del 2010.
En el Hemisferio Sur, con el Equinoccio comenzaremos la Transición al Próximo Ciclo Solar

:::
This is our greetings card for the Solar Phase starting this Saturday, March 20, 2010 at 17:32 GMT (13:32 BOL), marked by the Equinox, Autumn for the South and Spring for the North.

Additional information on cosmic movements of this event that shifts the chemistry of our daily lives and how to synchronize read the last flight of Las Pichitankas.

We are Awakening Potentialities with online sessions until April 1, 2010

For the Southern Hemisphere, we start the Transition to Next Solar Cicle with the Equinox.

:::